What is VW 4MOTION at Volkswagen South Coast?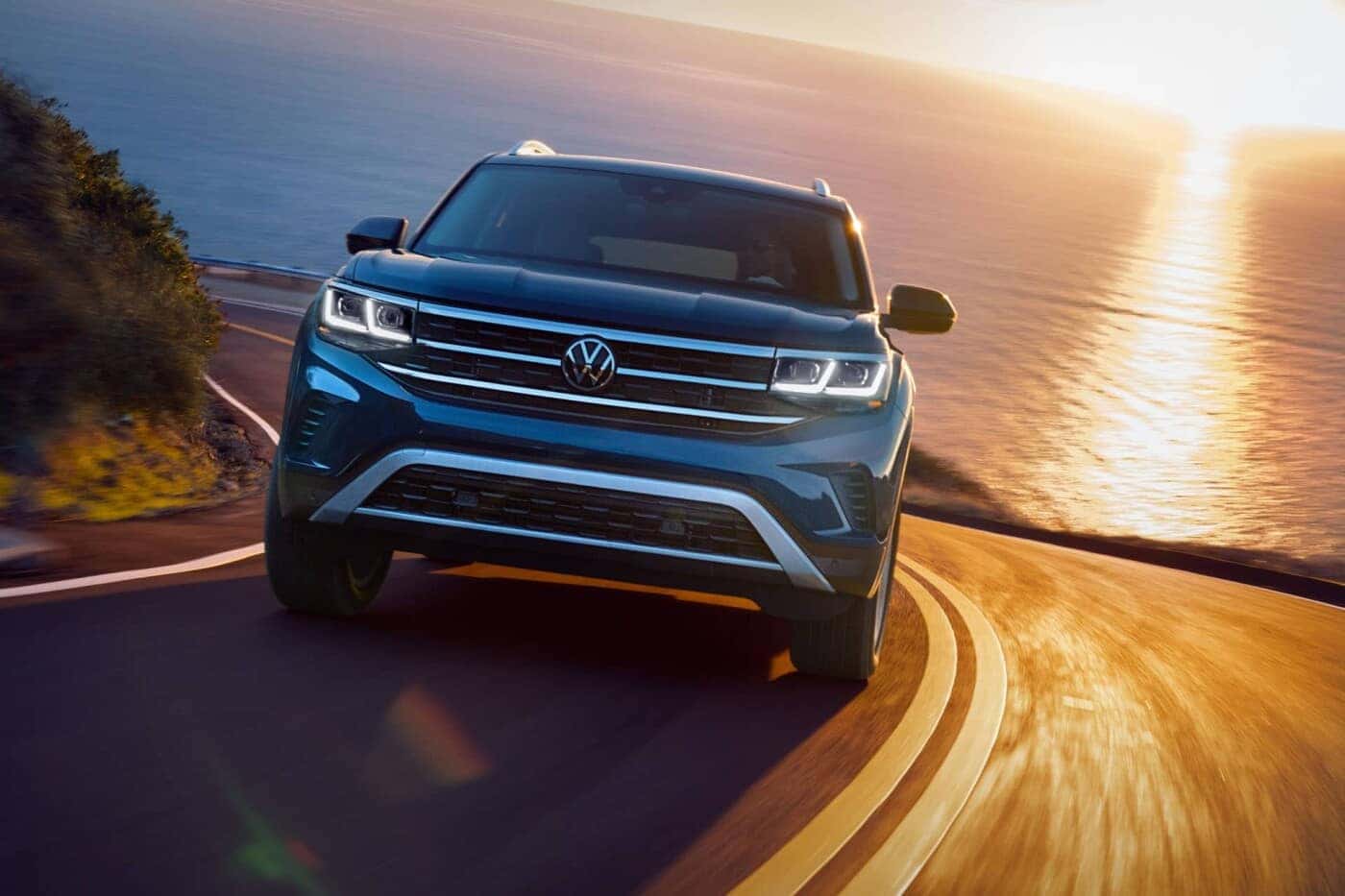 Volkswagen AWD vehicles are becoming pretty popular with Santa Ana, CA drivers. That's because each AWD Volkswagen automobile is equipped with VW 4MOTION. Let's get into the details about this revolutionary technology and how it differs from all other all-wheel-drive systems on the market.
All-Wheel Drive Basics in Santa Ana, CA
All-wheel drive systems monitor all four wheels and distribute power between the front and rear axles as needed. Some systems do this part-time, defaulting to front or rear-wheel drive and engaging all-wheel drive when needed. The Volkswagen AWD system goes beyond that. VW 4MOTION stays on full-time so that it can react in a fraction of a second, which can make all the difference in an emergency situation. That's part of what makes an AWD Volkswagen vehicle stand out against the competition.
How is VW 4MOTION Different?
The Volkswagen AWD system does more than even other full-time AWD systems on the market. VW 4MOTION has been closely integrated with other systems on your vehicle, like the clutch, the anti-lock braking system, electronic-stability technologies, and traction control systems, to take total control of the road and avoid slipping. What is VW 4MOTION and what does it do? 4MOTION is a system that takes all-wheel drive to the next level. The 4MOTION system in most AWD Volkswagen vehicles defaults to sending 90% of the power to the front axle and 10% to the rear axle in most driving conditions. That gives you the handling and steering control of a front-wheel drive vehicle, while providing the traction control of an all-wheel-drive system.
Volkswagens For Sale in Santa Ana, CA with VW 4MOTION
Looking for a new Volkswagen for sale in Santa Ana, CA that has AWD and VW 4MOTION? You're in luck! Every AWD Volkswagen vehicle at our VW dealer comes equipped with 4MOTION, including:
Explore Volkswagen Lease Specials & Prices – Volkswagen South Coast
Our Volkswagen dealership in Santa Ana, CA boasts competitive finance offers and VW lease specials. You'll find great offers on popular AWD Volkswagen models. Browse below and find a VW lease price that fits your budget and lifestyle:
Check Out the 4MOTION AWD System at Volkswagen South Coast of Santa Ana
We make it easy for you to get behind the wheel of your next vehicle. You can even apply for financing online. Our dealership is conveniently located near Orange, but you can also browse our entire inventory from the comfort of your own home! Contact Volkswagen South Coast today!